We teamed up with Barley Print to show you how to can add value to your print project.
Whether it's a business card, brochure or direct mail, choosing the right paper stock and finishes is essential to ensure your print project stands out. We met up with our in-house printers, Barley Print to talk through the various options available.
So, let's talk Paper:
Depending on the job, you'll want to use particular paper stocks and weights (GSM). But what paper stock should you be choosing?
Bond: Bond paper is perfect for letterheads, slips and other office items that need to be printed on. Bond paper can be easily inserted into your office printer for overprinting. Perfect for your regular copier jobs, but not ideal for direct mail, brochure and business cards, for example.
Coated Paper: For magazines, flyers and brochures etc, you'll want a remarkable finish. This is where coated paper comes in. Coated paper often has a sealed surface meaning ink isn't absorbed into the paper which showcases the quality and vibrancy of your images, colours and design. There are different coated paper options to choose from:

Gloss
Sealed with a 'shiny' finish, this is the kind of paper you would see in a magazine.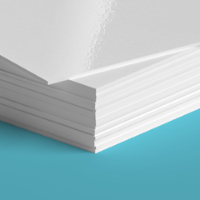 Silk
A lower gloss finish. Perfect for brochures and smooth high-quality print.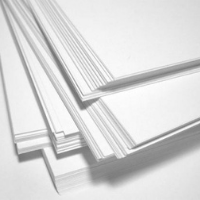 Matte
Little to no shine, with a greater bulk than the Silk and Gloss papers.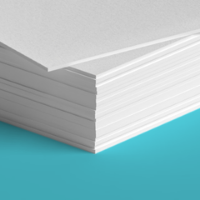 What the GSM…?
You may be wondering what on earth GSM means? When it comes to print, you'll be asked what GSM paper you require; GSM refers to the quality and weight (thickness) of the paper stock. GSM stands for 'Grams per Square Meter "and the higher the GSM, the heavier the paper stock is.

Common weights include:

90 – 100 GSM: Light stock that is often used in magazine pages.
115 – 170 GSM: Perfect for planners' calendars and brochure text pages.
200 – 250 GSM: A heavier, thicker stock. Ideal for print covers and direct mail pieces.
300 – 420 GSM: Often used for things such as business cards and luxury direct mail.
Once you've chosen paper, it's time to make your print really stand out with unique finishing options
There are many different finishing options, and here are our favourites for you to use on your next print job.
SPOT UV: Spot UV uses an additional plate to overprint a varnish on certain areas of your design.Choose from a gloss or matte varnish to add texture, increasing engagement and interactivity of your print.


VARNISH: Varnish is a liquid coat that is added over your paper stock to give a smooth, consistent finish, without adding weight to the paper. This can be glossy or matte depending on your preference and will help preserve the print product.
FOILING: Similar to Spot UV, Foiling can be used to help highlight particular elements of your design. Foil is used to add 'luxury' to a design and is commonly used in silver and gold. However, our wonderful friends at Foilco have an immense range of coloured foiling options for you to pick from.


EMBOSSING: Perfect for adding dimension to your print project. Embossing creates a raised effect on your paper, really adding texture.
DIE-CUTTING: This involves cutting out particular shapes or elements on a design. Die-cutting can really add depth to your designs, especially the cover as well as helping change the shape and feel of a design.

Now you know about the different paper stocks and print finishes available, it's time to start your next print project! Get in touch to discuss your requirements or fire any print related questions our way!